What if marketing felt easy instead of complicated?
I want you to know that YES! It's possible!
Would you like to:
Expand your reach to a larger audience of the right kind of people
Create products and services that clients want and need?
Draw from your own knowledge and experience – instead of trying to copy others?
Use your passion to draw others toward you naturally and easily
Know what to use, and what to leave OFF the to do list!
And ABOVE ALL……do it with heart?
Krishna can help. Got questions? Give her a call on 0458 639 559.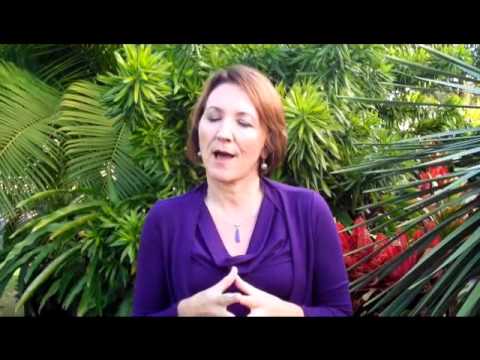 If you have been trying to: 
Get clarity on the right direction to take so that your business will actually grow?
Marketing can seem daunting at first, but it doesn't have to be. Once you know where to put your energy, and what you can discard,  (it's not necessary to do everything that you see others doing), your business will be able to grow as a result of your marketing efforts.
The Healthy Marketing Blueprint is my bible! Honestly, before I had the structure and clarity that this Blueprint has given my business, I felt like I was wandering around in the dark! I knew there were things I needed to implement, I knew I needed to get clear on my vision and goals, I knew I was supposed to define my target market and get strategies in place for my marketing, but it all felt too hard. I didn't know where to start. I've known Krishna for a while now, and I am so grateful that she's developed her Healthy Marketing Blueprint because now I've finally got direction and structure around the things I need to be clear on. Working through Krishna's Blueprint is logical and easy. Yes, it's made me think and reassess my business but now I have direction, I know where I'm going and it feels solid and planned. The light is on and I'm on my way from misery to happiness, aha! Thank you Krishna! Jeanne Treloar  (www.witchwords.com )
Use social media, but are not quite sure if you're 'doing it right' (Facebook, Twitter, LinkedIn, Pinterest etc)
There are some wonderful Social Media Training resources out there, but many of them are overkill when it comes to promoting your business, especially in the early stages. You don't need to be a social media expert, but you do need to have a grasp on what to do, when to do it, and of course how, without unnecessary overwhelm and time wasting.
Working with Krishna gave me the focus and drive I needed to get my business momentum going. She was a fantastic sounding board for ideas and ideals!! Since working with Krishna my newly repositioned business is moving forward in leaps and bounds and with Krishna's help Social Media is proving a powerful business tool. Krishna's Healthy Marketing Blueprint provides the practical steps and tools to get your business where you want it to go. I highly recommend Krishna for your Healthy Marketing! Leonie Orton,  Business Writer. www.leonieorton.com
Grow your subscriber list or database, but it seems to take forever?
You've heard it said that the money is in the list. Well the money is in the customers, but building a list or targeted prospects means that you have a pool of potential customers who are already engaging with you. Sadly, growing a database is often neglected by micro business owners, so don't let that be you. Lets find a way to build a solid list of quality prospects that you can build a relationship with, resulting in sales for you.
I have been working with Krishna Everson for 5 short weeks and in that time have learned so much. Krishna has taught me how set up and run a tele-seminar which has been an amazing way to increase subscribers to my website. I now know how to write  press releases, articles, landing pages and blog more effectively. If you are wanting to increase your data base and put yourself out there then I highly recommend Krishna's services. Tracey Carmichael www.happymindformula.com
Develop a visible web presence that attracts clients?
It's official. The web can no longer be ignored. If you don't have a website, you don't exist! I know it sounds sad, but it really is true, if you are serious about having a business. Let's create one that attracts clients, where they can interact and stay in touch with you easily. Give them a reason to hang around!
Krishna Everson and Healthy Marketing  has been working behind the scenes of my psychological practice, Conscious Solutions, for the past four years.

In that time Krishna has helped me to build an online presence from scratch including my website, blogging and social media presence. Today, Conscious Solutions is successfully attracting new clients, strengthening relationships with existing clients and promoting to new potential clients through these on-line initiatives. My blogs and social media presence have further attracted new sources of magazine and newspaper promotion for my psychological practice. The opportunities out of these on-line strategies just keep growing!

Thank you Krishna, for all your time and effort in helping me and Conscious Solutions grow into the successful business it is today!   Vanessa Bushell www.conscioussolutions.com.au
Develop your own products and service packages?
Unless you have something to sell, you won't make money. But what should you sell, and how do you know it is something your customers will actually buy?
I have been working with Krishna as my marketing mentor for over a year and have worked through the Marketing Blueprint manual for both my businesses. The blueprint, in conjunction with Krishna's experience and skill, provided such clarity and conviction of my message and intention for my businesses. Once I had that message, I then had to decide how I going to be make it available to potential clients. For Spirited Women's Network, Krishna guided and supported me in producing products from teleseminar series that I had conducted, leveraging the potential for myself and those women I interviewed. In my coaching business, working with Krishna to distill my services into an easy to understand and effective service package and process, has provided a strong and aligned base from which to start from. Both product and service packages are a brilliant way to expand your business and Krishna is brilliant at showing you how it is done.
Natalie Hennessey www.spiritedwomensmovement.com / www.rubymoondreaming.com

Do you need clarity about your direction?
Call or text Krishna on

0458 639 559

and ask to book in for your free 20 minute marketing  assessment.